Doug Box: Easy Outdoor, On Location, and In-Home Portraits, using Available Light and Off-Camera Flash
September 10 & September 11, 2017
10:00 am – 4:00 pm
Lutherdale Bible Camp
N7891 US-12
Elkhorn, WI 53121
United States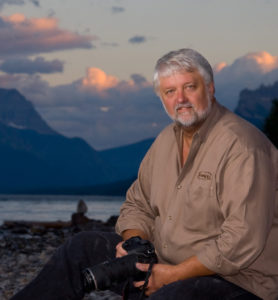 Learn to shoot anytime, anywhere, indoors or outdoors. When you can't shoot during the "sweet light " time, or find "Great Light" outdoors you will learn how to make great photos anyway. If it is overcast and you can't find any direction to the light and you hate that "On Camera Flash" look, Off Camera Flash is the answer! Tired of taking too much equipment on location? Want to better utilize the flash you already own and get distinctive lighting? Then this is the class for you. You will learn easy techniques for window light, available light and using Off Camera Flash.
On Sunday, you will learn the techniques with lecture and demonstration. On Monday, for those who would like to, we will do an optional Hands-On class where you will have the opportunity to practice your new lighting skills and get critiques of your images.
We will go deep into Off-Camera flash techniques for creating dramatic portraits in nature and learn how you can combine flash and sunsets for stunning portraits. If you want to learn the technique, practice yourself and get feed back on your images, attend both days.
This workshop is PPA accredited. Earn a merit for attending the lecture portion of this class!

*bonus, register by August 15th and save $30! 
Become a member, we'd love to have you be a part of our family! Join today!