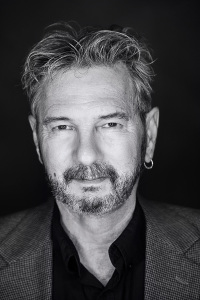 UPDATE:  SORRY…THIS EVENT HAS BEEN CANCELLED.
WPPA One Day Event:  Sunday, August 16 at Hotel Mead in Wisconsin Rapids. Download the Registration form or REGISTER ONLINE NOW!
Thom Rouse blends together two artistic worlds—photography and fine art. He does this not on a whim, but to show how experience in fine art can inspire creativity and innovation in your own photography.
During this class, Thom will show you how spending time in the field of fine art can not only expand your photographic talents; it translates to new skills and styles so you can create unique work, unlike anyone else's. Additionally, Thom discusses how showing and displaying your fine art pieces not only shows your versatility, it expands your reputation as an artist, not just a photographer.
This is not your traditional portrait or lighting course. Be ready to expand your mind and your abilities as an artist—a winning combination for you and your clients.
The full day program will include lecture and presentation in the morning and Photoshop demonstration during the afternoon. You are invited to bring a laptop to learn hands on Photoshop techniques.
Bio:
Thom Rouse began his career as a portrait and wedding photographer in 1994. Based near Chicago, he now divides his time between commercial, fine art and commissioned fine art images with his clients as the central subject of his pieces. His conceptual fine art images utilize real world photographs blended and manipulated to create an alternative to real world perception. Thom also lectures and teaches workshops on topics ranging from Photoshop as an artist's tool, visual literacy and lighting and posing for figure studies.
Thom holds the PPA Master of Photography degree, the Award of Excellence, the Master of Electronic Imaging degree, and the Photographic Craftsman degree. He is a Fellow in the American Society of Photographers and a member of XXV. He has 54 PPA loan Collection images and has won the ASP Gold Medallion twice. He has been received five Diamond, four Platinum and one Gold Photographer of the year awards. He has received the Kodak Elite award, the Canon Par Excellence Select Award as well as numerous Kodak Gallery and Fuji Masterpiece awards. Thom's work has been exhibited throughout the United States as well as Canada, China, Japan, Korea, and Europe.
Thom Rouse M. Photog. MEI, CR, CPP, F-ASP